We Are Proud to Announce...
That the YMCA of Marion and Polk Counties are expanding our affordable housing project to include an apartment complex dedicated to Salem veterans and their families. The complex will be housed directly across from the new YMCA. The facility will have 1- and 2-bedroom units and will serve Salem veterans and residents that can demonstrate an area median income of 60% or below the poverty line.

We are proud to partner with Mid-Willamette Community Action Agency's ARCHES project who will provide comprehensive services on the site for our residing veterans.
Further, all residents will have access to the Salem Family YMCA and programs.
What This Project Provides
Affordable Veterans Housing
• 34 new housing units • Housing based on income level • Coordinated entry approach
Wrap Around Services
• On-site social service resources • Mental/behavioral health support • Financial literacy and life skills training
YMCA Family
• Free access to YMCA programs and services • Y employment opportunities • Connection to YMCA community partners
Connectivity and Civic Engagement
• Connecting veterans to community networks • Utilizing veteran's skills through volunteer opportunities • Developing mentoring and personal relationships
Read About the Y Veterans Housing Project in the News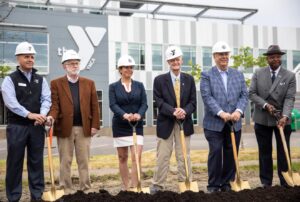 Article from The Statesman Journal The Family YMCA of Marion and Polk Counties broke ground Wednesday morning on its $9 million veterans housing project. A 34-unit apartment complex called Courtney
Read More »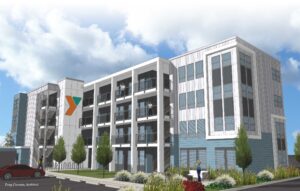 Article from 1190kex.iheart.com The YMCA of Marion and Polk Counties is breaking ground on their new 34-unit affordable housing building for Veterans. The groundbreaking is set for Wednesday, June 15
Read More »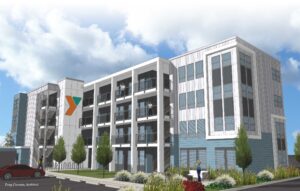 Article from salemreporter.com In a couple of months, a new veteran's housing project that aims to house dozens of Salem veterans will break ground. After facing financial setbacks over the
Read More »